Learn to use flatware in minutes
This is the only utensil set in the world that will teach your toddler to use utensils in minutes, all by themselves. Find out about the benefits of doddl
Learn to use utensils in minutes.
doddl toddler utensils are designed to teach your child to eat independently all by themselves, in minutes, boosting confidence and creating magic at mealtimes. Engineered for children 12+ months with expertly shaped handles, doddl is comfortable to use and helps develop key motor skills.  doddl helps the transition to adult flatware and is highly recommended by parents and experts.
Shop now
Easy to grip handles
develop your child's finger strength
Unique handle
sits in the palm making it easy for your child to push down through food
Teaches correct grip
to help your child make an easy transition to adult flatware
Clever blade design
engineered to cut through all food, but will not cut skin
11,898+
5-star reviews
From parents enjoying the magic of doddl.
40+
Countries
doddl is loved by children worldwide.
Compare
Which doddl utensil set is right for your child?
Not sure whether to buy doddl baby utensils or doddl toddler utensils? Every child is different, but here's a simple comparison to help guide you.
Co-ordination level
Developing & establishing
Everything you need for independent eating.
View the full doddl range!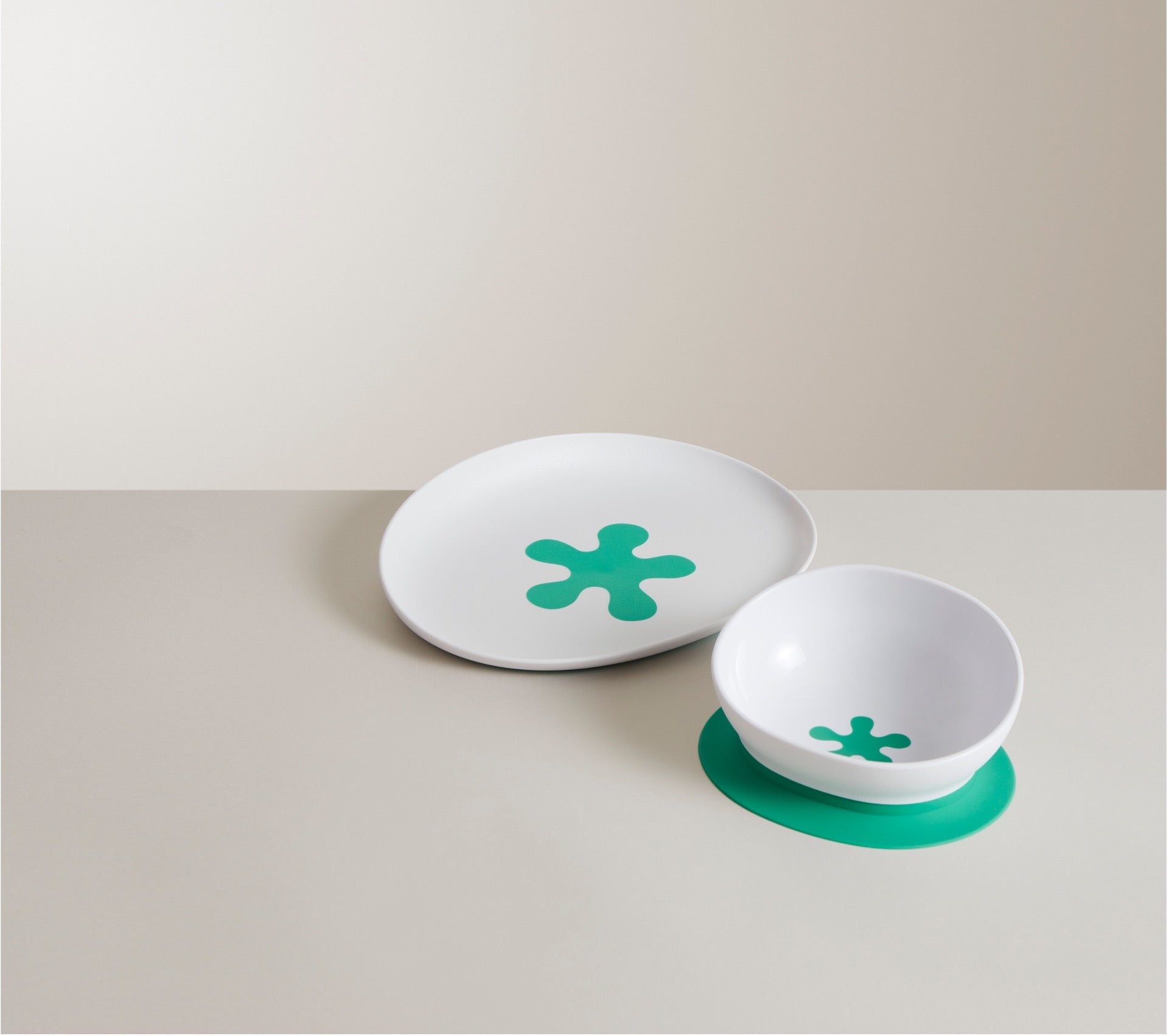 Magic at mealtimes.
At doddl, we approach the challenge 'how do I teach my child to eat independently?' as engineers, parents, and experts. We've spent years researching, designing and testing products that help children answer the question 'can I do it?', for themselves. We're here to make it easy for them to succeed, to give your child the confidence to believe that they can do anything, starting with learning to feed themselves. And when that happens?
Pure magic.
Frequently Asked Questions.
Your questions answered.
I'm about to start weaning, what do I need to know?

At doddl we have years of experience in feeding, so we've created a hub of information to help you navigate weaning through to independent eating and everything in between. Visit our blog how to wean my baby for more insights and advice.
How does doddl help development?

All doddl products are engineered specifically for children, to enable success, fast. That means, unlike many mealtime products for children, they aren't just small copies of products that were originally designed for adults. The expert design of our products makes using them successfully, really easy. They also help to develop physical motor skills such as the pincer grip and co-ordination as well as increasing independence and confidence. So instead of struggling at mealtimes, your child can focus on other areas of development, including communication, food exploration, social skills, and importantly really enjoy their mealtimes.
Which utensil set should I choose?

All doddl utensil sets are cleverly engineered to intuitively teach your child to eat independently. The difference is in the product size and materials.

The doddl baby spoon and fork is designed for a baby between the age of 6-12 months, so it is smaller in size, with handle and utensil ends that are made from high quality plastic with soft touch areas.

doddl toddler utensils are designed for children aged 1- 5+ years and have high quality plastic handles and soft touch areas, but with effective, stainless-steel ends.

If this is the first set of utensils for your baby, they are under 12 months and are not eating full meals yet, then doddl baby would be the best first set for your baby. If, however, your child is between 11 months and 14 months, has some level of co-ordination and is eating more substantial meals, doddl toddler utensils will be the best choice for your child.
Yes. We deliver doddl to customers all over the world, however it may be quicker and more cost effective (due to taxes and shipping costs) for you to buy 'in country'.


For a full list of countries and retailers where you can find doddl please click here.
Yes, you can, but we genuinely don't think you will. And we're so confident that we guarantee it. So, if for any reason you aren't happy with the doddl you purchased from doddl.com, you can simply return the item and we'll give you a full refund, including your original postage fee. Find out more here.
Blogs.
Looking for tips? Read our blogs for advice on using doddl, feeding, recipes and mealtimes.